Finally, Drywall Contractors Who Give a Damn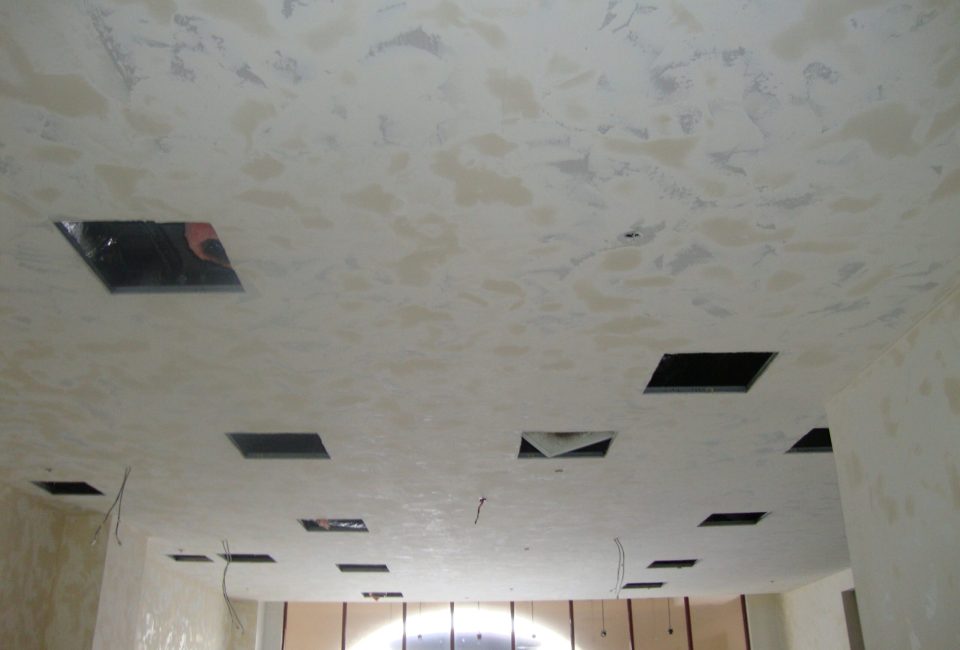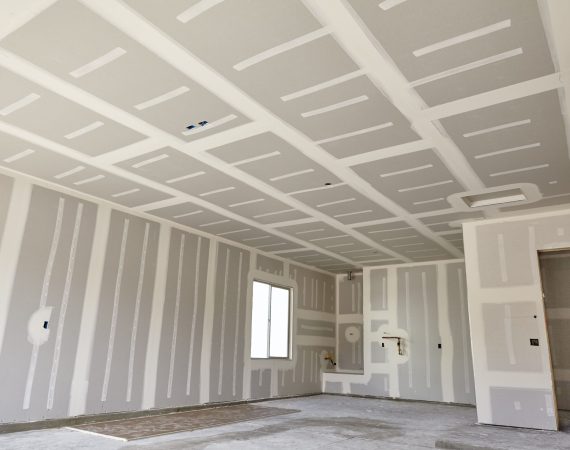 A Smooth Finish:
The Best Drywall is the Kind You Don't See
If your paint crew finishes up and you can still see where your drywall contractors did their installation, you have some low quality drywall Install. Don't waste time with late, inconsistent, slow and low-quality crews. You will not have any of these issues with Showcase. We guarantee a quality, professional job install that will not put you behind schedule. Our highly-trained and experienced drywall crews deliver exactly what you want, when you want it, and do it with a beautifully smooth finish.
Don't stress about your drywall.
Call Showcase
for the best drywall experience you can find in the Mountain Communities & the Denver area
Showcase Confidence: Quality and Value That's Right on Time
At Showcase Drywall, we provide quality, value-engineered drywall services for all kinds of residential and commercial buildings and industrial projects. Here's what you can expect from Showcase
No to

errors

Inefficient, inexperienced, and simply bad drywall work is very common: uneven paneling and installation, dirty taping with bubbles, rough plastering with ridges, jagged or angled corners, and more. The Showcase Drywall team has decades of experience working with drywall of every kind. With us, you can expect precision work, correct installation with no gaps and holes, clean taping, flat plastering, and straight edges and corners. Basically, perfect drywall.
Yes to

value

Drywall is pretty straight forward, but drywall contractors have to pay a lot of attention to detail to do a good job. We provide value-engineered drywall installation that saves money and delivers maximum value. Your time is money, and that's why we are dedicated to sticking to your schedule. Our quality work and professional attitude have earned us a trustworthy reputation and repeat business.
Superior Drywall Solutions for Repair Work and New Construction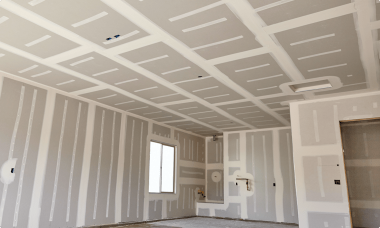 New Drywall
We do installation, taping, plastering, finishing —everything you need for a new build. From start to finish, Showcase Drywall contractors are experienced in handling all the stages of drywall work. And we do it on time to keep your project moving forward.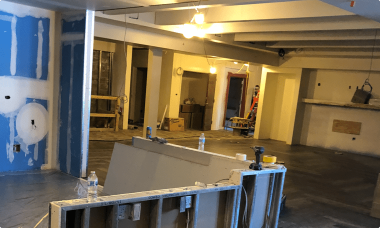 Glass Fiber Reinforced Gypsum
Glass Fiber Reinforced Gypsum (GFRG) is stronger, lighter and more fire resistant than traditional drywall. It's easier to install, too. At Showcase Drywall, our craftsmen have the training and experience with GFRG to provide more intricate architectural designs and shaping.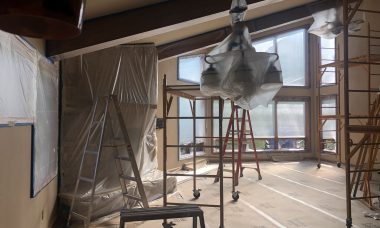 Drywall Renovation & Repair
If you are remodeling, renovating, or need to fix other drywall contractors' mistakes, you'll want Showcase on your crew. Our team will deliver top-quality results without putting you behind schedule.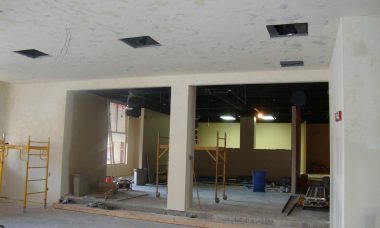 Plastering and Textures
Showcase Drywall provides a wide variety of options to make your drywall stand out. We do textures, both hand and spray, interior plaster including Venetian plaster, and architectural finishes. With our drywall contractors, you get strong and beautiful drywall that last.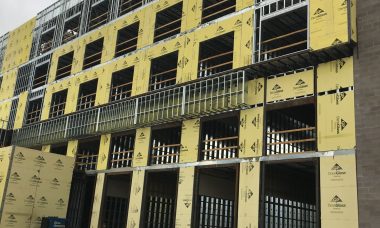 Exterior Sheathing
Exterior sheathing provides structural strength, insulation, and fire and water resistance. Showcase can install your structural or non-structural exterior sheathing – or both. Whether you need oriented strand board, structural fiberboard, plywood, foamboard, or gypsum, we've got you covered.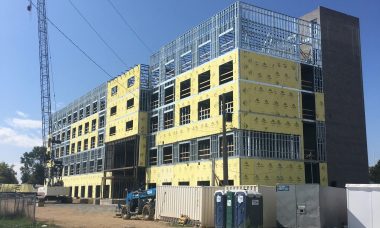 Panelized Systems
Showcase Drywall also works with panelized systems in which the components for the walls, roof, and floor are constructed off-site. They are then delivered and finished on-site before installation. This makes the installation process fast and efficient.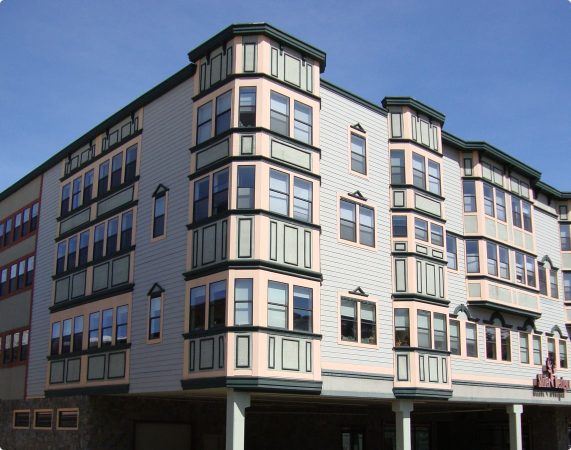 Setting The Stage: We Get it Right the First Time
When you hire Showcase, you won't have to worry about calling us back to fix sloppy work. We stand behind our work and pride ourselves on our All-American values, punctuality, honesty, and quality work. You aren't taking a risk with Showcase – we are fully bonded and insured.
Hiring High-Quality Drywall Contractors
is Easy When It's Showcase.
Hiring Showcase Drywall is easy. Just contact us and schedule an appointment for an estimate. Once the quote is approved, we'll schedule the time for the work to be done. We complete the project and get your stamp of approval. Go ahead and focus on getting your roofing permit squared away, because your drywall is in good hands. You'll be so satisfied you'll be ready to schedule your next job with Showcase.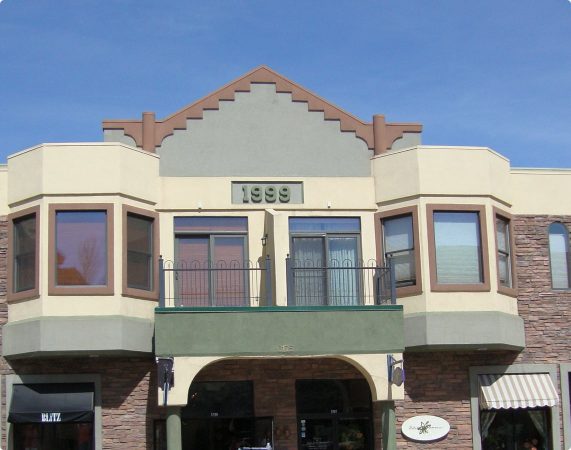 You Can Stop Searching for Drywall Contractors Near Me Because
You Found Showcase.
Your search for quality drywall contractors near me is over. Showcase Drywall lives up to its reputation. Now let's get to work.
Call us for an estimate today